No matter your circumstances, there's a good chance you're looking to make more money.
Maybe you want to purchase a new car, complete a home improvement project, or build your emergency fund. Either way, making more money can help you achieve these things.
While there are thousands of ways you can make more money, I've decided to focus on 4 unique methods that are worth your time. There's no need to contemplate whether college is a waste of time, you can get started with these side hustles with or without a college degree!
Make Money Flipping Furniture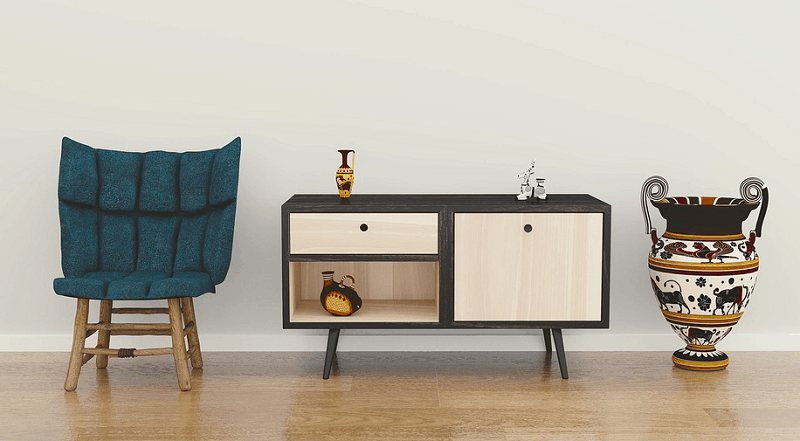 Flipping furniture is a great side hustle for those with even the slightest level of creativity.
By purchasing (or obtaining) distressed pieces of furniture you can refurbish them and sell them to make money.
While flipping furniture for a profit can take some time to master, you can easily get started for less than $100. There are many resources you can use for inspiration for your pieces such as Pinterest!
Use a 3D Printer to Make Extra Cash
3D printers have become all the rage as of recent. Because you can build just about anything with a 3D printer, they can be a great way to make money.
By building products and selling them on e-commerce platforms or your own website, making money with a 3D printer can be the perfect side hustle for those willing to learn.
But it doesn't end there. You can also opt to teach others how to use a 3D printer or fix broken printers to make money. You can learn the basics of 3D printers from make YouTube videos to help you get started.
Start a Pressure Washing Business
Starting a pressure washing business will likely require a larger investment compared to the other methods on this list, but when it's compared to other businesses, the initial investment is still quite low.
You'll need to purchase a pressure washer, some cleaning solution and nozzles, and a vehicle to transport your equipment too and from jobs to get started. Combined, these items can cost anywhere from a few thousand to roughly $6,000.
But with your investment can come great returns. You can charge anywhere from $30 per hour for your time or you can charge by the job. Many jobs can bring in $500+ when completed, making it well worth the investment.
Become a Freelance Writer
While most people will think you need to be an expert to make money writing, you'll be surprised how easy it can be.
The more you practice, the better writer you will become and your rates will rise accordingly. You can get started by starting a blog to practice before offering your services to the public.
You can check out this post to learn how to make money writing.
Start a Vending Machine Business
Vending machines are a great way to earn passive income. Because the only work you'll need to do is purchasing inventory and stocking your machines, it can be a great way to earn extra money in your free time.
Similar to a pressure washing business, this business idea will also require a somewhat larger initial investment. You'll need to purchase (or lease!) your vending machine and find a good location for them.
You can expect to spend a few thousand dollars if you plan to purchase a vending machine.
If you're looking for more info, check out this post on how to start a vending machine business!
Become an Online Personal Trainer
Personal training is a much needed service in the United States and all across the world. With more 2.1 billion people considered overweight in 2013, personal training is a great way to make money and help others at the same time.
To get started, you'll need to get certified through an accredited institution. This training will cost around $1,000 or less. Once you've obtained your certification, you can offer your services to those in need.
By conducting your training online, you can make it even more passive than in person training sessions. By pre recording sessions, you can ask clients to perform your video training, eliminating the need for your time.
The amount you can make varies, but many trainers will charge $35 to $50 per 30 minute session.
Conclusion
Whether you're looking to make a few hundred dollars extra per month or turning your business into a full-time job making over $40,000 per year, it all begins by getting started.
Making money is always a challenge, but by utilizing these creative methods, we hope that you can boost your income.
What are your favorite ways to make money? Comment below!