Everything you need to run your business like clockwork
Time tracking, payroll, invoicing, and more.
All in one place.
How Hubstaff tracking features work
Delivering transparency, control, and access to every member of the team.
Hubstaff works like a traditional time clock system that's installed on a desktop or mobile device. You decide when to start the timer, and can easily stop it whenever you need to do something else.
The app only captures proof of work (screenshots, app and URL tracking, and activity rates) if your organization has these features turned on and you're actively tracking time.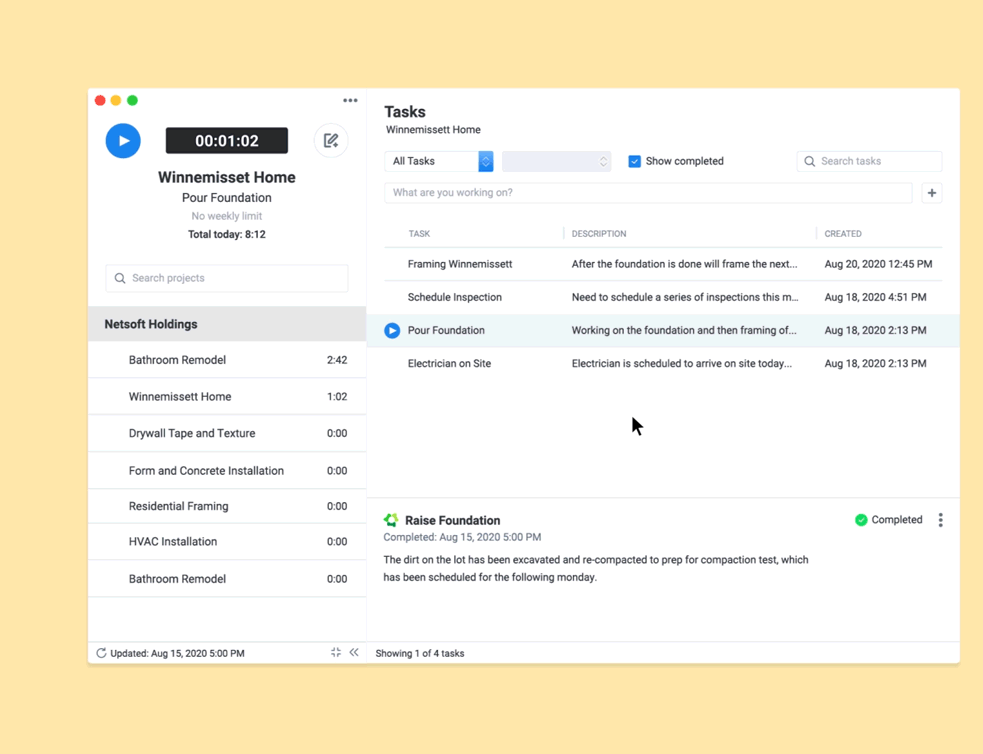 You choose which app or web timer to use, based on what makes the most sense for your role.
Depending on the device, you'll likely be asked to allow permissions so that you know what's being tracked.
You decide when to start and stop the timer. That means that proof of work features including time tracking, activity rates, and app and URL tracking are only active when you're actively working.